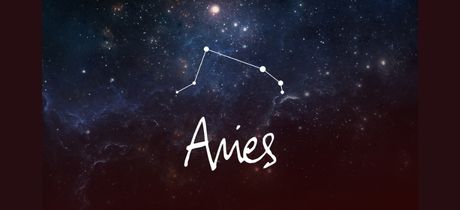 Rudraksha for Aries Zodiac Sign
Being the first of twelve zodiac signs, Aries is also called Mesh. It is represented by a sheep. It is a symbol of loyalty and love. Aries also speaks about fire and zeal in its ascendants. Aries is a zodiac symbol in astrological signs. Each of these signs has some or another meaning. They are also represented using some symbols. These signs and symbols are decided as per the Nakshatra and as per the presence of the stars in the sky and the placements of planets. It is conferred upon the people born at a particular time with a particular birth detail. It is also affected by the person's immediate family and friends as well as the surrounding and the birth conditions of the person.
These astrological stars play and pose a way larger role than deciding the person's being. They decide a person's trajectory of life. Astrology is the result of the constant study of stars, suns, moons, and all other solar system universe's elements that affect the being of the particular solar system. Aries is one such astrological sign in the Zodiac representing the person's state of being.
Rudraksha Worn by Aries Ascendants
Rudraksha worn by Aries Rashi people is 3 Mukhi Rudraksha. It is a very normal and general selection of Rudraksha bead for Aries Sign (Mesh Rashi) because the people of Mesh Rashi have a very different enigma and a very different method and style of being. They are hyper-energetic and are eager to explore more in their vicinity. They are also known to cross levels of normalcy if they have decided something. This is because they are highly stubborn and they do not wish to leave a stone unturned. They are optimistic about getting their work done.
Along with energy and optimism, ascendants of Aries are really very focused on their desired outcome and their efforts land in the right direction. They are very naïve and innocent and they generally do not carry any malice in their heart for the same. They hold fewer regrets as they follow what their heart tells them to do. They live life on their terms and hence, they are not scared of anything that comes in front of them. They are bold and courageous and they fearlessly tackle issues and adverse situations. They also are fierce lovers as they do not let go of anything they let their hands on and so however tough the situation may get, they find out a way to stay with their loved ones.
For all these reasons, the people of Mesh Rashi should wear 3 Mukhi Rudraksha. This bead is governed by Lord Agni, the God of Fire and zeal. He is also the guiding source of light for the people of Mesha Rashi because Lord Agni stands for the intensity of something. Also, 3 Mukhi Rudraksha is the bead of fierceness, guidance and consistency. It gives consistent results while also being better with the message that it cannot let go of anything very easily unless necessary. This governs the overall personality of the wearer by giving them the confidence to handle any stressful situation and be the savior of the wearer.
3 Mukhi Rudraksha is best for Aries Rashi only because it saves from unnatural accidents and hurt. This is best for small children and sportspersons who have a tendency to get hurt due to their routine or their clumsiness. The hyperactive molecule of your house deserves the best care in the form of 3 Mukhi Rudraksha.
Click here to read more about 3 Mukhi Rudraksha.
Click here to get 3 Mukhi Rudraksha bead for Aries (Mesh) Rashi from Rudraksha Hub today.
Call 8542929702 and order today for home delivery and customizations available at your call.